1
« on: 05/24/16, 09:23:00 PM »
Warlord Bælfir Yosoth,
Knight Protector of Irmenu and warden of the Yosoth family,
would like to cordially invite you to christen Irmenu's new gladitorial arena...
in
blood
.
Event Date:
4th June 2016
(5th for Australians)
Event Time:
7pm PDT (12pm AEST)
All
Valefor allies
,
Imperial
and
Unaffiliated
peoples are welcome.
Only combatants need sign up.
Do you have what it takes to prove your strength in the arena?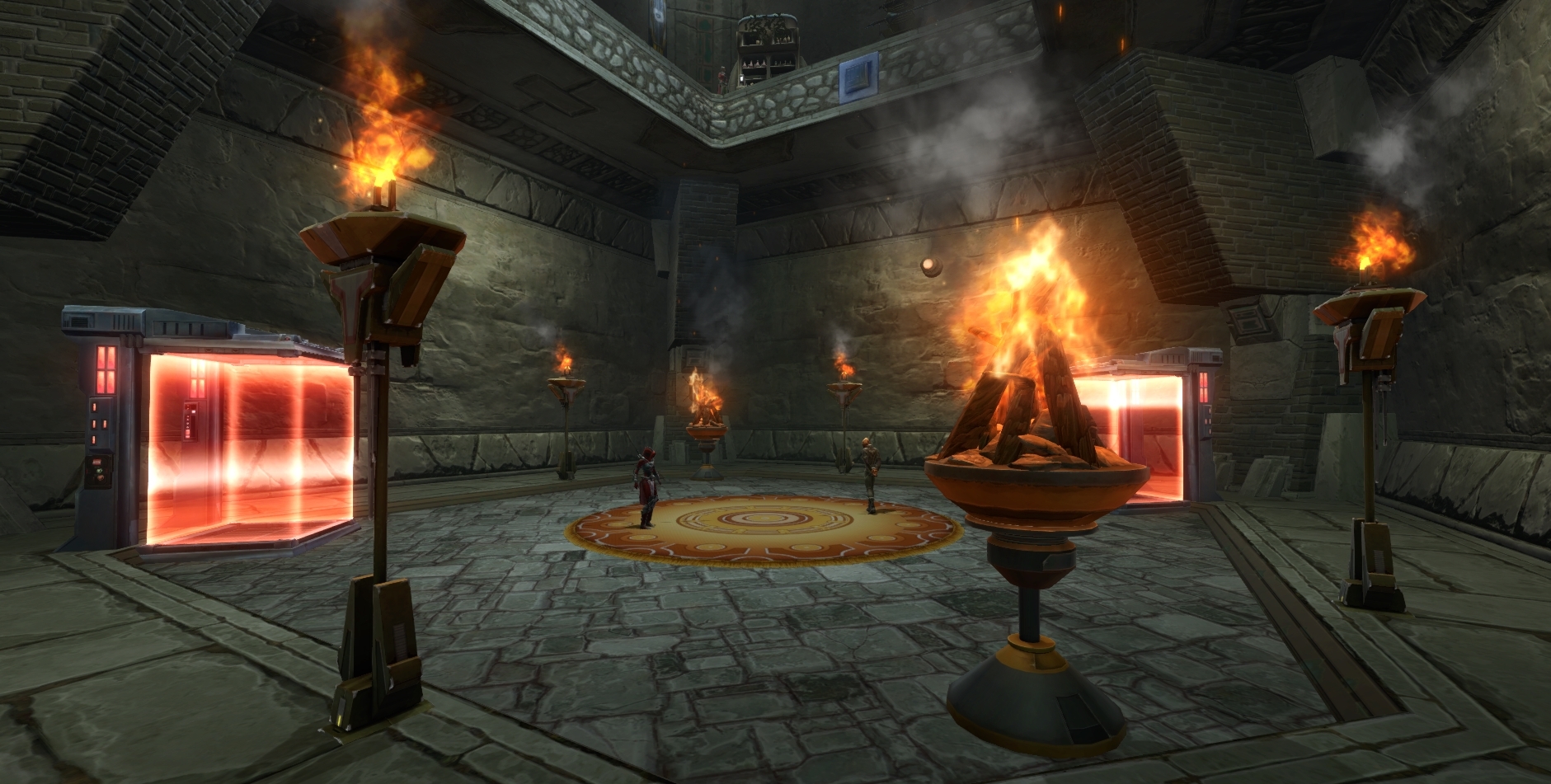 Rules
Combatants may only fight weaponless, or with traditional vibroblades. This is to be decided before the match.
This is a test of physical strength and ability - use of the Force is not allowed.
Combatants are expected to be appropriately dressed down in the traditional simple robes of an arena fighter.
For applying combatants - the fight is over once you have knocked out or floored your opponent, or if your opponent surrenders.
For slaves - upon winning the fight, a defeated slave may plead surrender, but their final fate is at the decision of Warlord Bælfir or his honoured guests.
Combatants may surrender with a two-finger command.
---
OOC
Realtalk: I've been watching Spartacus and thought this would be fun. Plus we'd already made the arena. Might as well use it!
This will take place in one of those nice little temple bits on Yavin - characters there to watch will do so from the above floor balcony, and characters there to fight will remain below. There will be a maximum of
six
combatants allowed, Thus three rounds. Whoever has the highest 'score' in the first round will be faced by the winner of the second round, to determine the winner.
The winner of the night will receive 1 Million Credits, and have their name etched into the stone walls of the arena as its first Champion.[OOC PvP rules for this coming soon! :) Please use this thread to express interest in the event.]